How To Keep Track of Outstanding Payments from Clients ….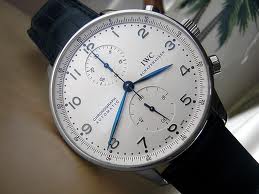 Knowing what you are owed and when you are likely to be paid is vital for making effective and informed business decisions. An efficient accounts receivable system is necessary to ensure this information is accurate and timely
Invoice
From the moment you send out your invoice for payment, your customer should be in no doubt as to your payment terms. That means providing a detailed invoice which includes:
The amount that is owed
An itemised description of what was purchased
When the invoice is due (i.e. 30, 60 or 90 days)
Any late payment penalties that might apply
How the invoice is to be paid (i.e. cheque, credit card etc).
Ideally, before you give a new client credit, you should make them fully aware of your payment terms. This way it will come as no surprise to them when you reiterate the terms on their first invoice.
Tracking
A good accounts receivable system will show you at a glance where any particular customer is in the payment process. Whether you use a simple Excel spreadsheet or more advanced accounts receivable software, your system should allow you to easily track the progress of your outstanding invoices. This will allow you to take the appropriate action at each stage of the recovery process.
Stages
There are several stages in the recovery process that should be reflected in your accounts receivable system. These include:
Initial invoicing
First reminder letter, usually after 30 days
Second reminder letter with a polite demand
Third reminder letter with a threat of legal action
Fourth reminder letter with specifics of legal action
Take legal action or hand the debt to a recovery service
Solicitor letter, which can be arranged by a reputable recovery service.
Software
If you send out more than a dozen or so invoices a week, you should look at investing in a good accounts receivable software program. This will save you a lot of time and money. It should also speed up the recovery process considerably. A good accounts receivable software program will have features such as:
Invoice generation tailored to each specific client
Inbuilt alerts when clients exceed their credit limits
Doubtful and bad debt folder creation
Mail-merge reminder generation
Report generation
Monthly statement generation.
Debt recovery
The final stage of the accounts receivable process is when a debt becomes doubtful or bad, meaning that the customer is unable or does not intend to pay you what is owed. If you are a small business owner, chasing bad debts yourself can be an unpleasant and time-consuming process. Therefore, many businesses opt to hand the debt recovery process over to a debt collection service.
A good debt recovery service can elicit payment from most customers. Some even offer 'no win, no fee' terms, so a business really has nothing to lose by utilising their services. Hopefully though, by maintaining an efficient accounts receivable system, the number of invoices progressing to this stage will be minimal.